Job Description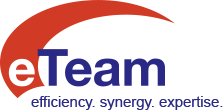 Job title: Vmware Admin

Company: eTeam


Job description: Technology : VM-WARE ESX , Windows

At least 10 years of experience with Information Technology
Roles and responsibilities:
· Will assist with providing administration, troubleshooting, configuration,
installation, deployment, maintenance, upgrades, and high availability design
projects.
· Application/OS upgrades, performance tuning, problem resolution, storage
administration, security administration, capacity planning, policy
administration, change management, disaster recovery, backup planning and
systems analysis
· Assessing and identifying appropriate solutions to be integrated into the
company's server operation and make recommendations for implementation
· Scripts complex procedures and processes for automation
· Mentor lower experiences technicians as well as serve as primary contact for Application Owners of key systems · Troubleshooting hardware and software issues and documenting results · Installing, configuring, and testing different produce sets on Windows 2008R2, 2012 and 2016 systems.. · Exercises independent judgment and discretion in matters of significance with broad scope and high complexity · Preparation of root cause analysis documentation and follow-up communication. · Adhere to SLAs and make sure all incidents and requested are resolved within the SLA
Required industry experience:
· 10 to 15 years' experience in Windows , VM-WARE and server technologies
Required technical experience
· windows 2008R2,2012 server administration and engineering experience
· Expert knowledge of windows operating system including Windows
2003,2008,2012,2016
· Deep knowledge in key areas of VM-WARE 5+,Vcenter,SCCM SCOM
· Demonstrated basic understanding of networking, including DNS, WINS,
DHCP, subnet masks and gateways.
· Experience in IIS administration
· Server software/OS build and patch maintenance
· Expertise in Cluster Management
· SSL Certificate Management
· Expertise in Scripting – Primary: PowerShell
· Good understanding of Security and Networking concepts
· Experience installing OS, managing domain user accounts and managing
server farms
· Experience troubleshooting various systems to include windows server,
messaging and database technologies and desktop technologies
· Experience with Dell and Cisco (UCS) server hardware and management
tools
Required education and certifications
· Bachelor's degree from an accredited institution.
· MCSE,MCSA certification (preferred)
Preferred
1. Virtualization Infrastructure technologies & tools: vCenter 6.x,6.7 & 7.x ESXi 5.x/6.x & 7.x VM-WARE NSX-T, vRealize (vRops, vRA, vRO), Site Recovery Manager (SRM), RP4VM, VR HA, DRS, Lifecycle Management, VRNI, Skyline advisor, RV Tools, etc.
2. Managed and configured VxRail SDDC stack including vSAN, NSX, Paloalto virtual appliance, vSphere and SDDC Manager
3. Administered, Implemented & Maintained Infrastructure: vSphere Client, ESXi, vCenter, SRM, vRops, Kickstart, BigFix, SCCM; including HA, DRS, vMotion, svMotion, NAS, SAN, vSAN, VSS, DVS, NSX, Patches, Snapshots, Templates, Routers & Firewalls
4. VCF, VM-WARE Cloud on AWS, HCX, Kubernetes.
Additional :
· Supports the rollout of complex projects that impact operational support systems. Installing, configuring, and testing different produce sets on Windows 2008R2,2012 and 2016 · Monitors system performance, and manages the development environment setup. Helps to mentor more junior Administrative team members. · Configures, manages, and supports system backups running on IBM TSM, Avamar, and NetBackup and perform storage and capacity management running on storage environment EMC, HP, Hitachi Storage Management platform and recovers systems and files, as required. · Provides 24×7 support on a rotating basis is required and responsible for performing the job in accordance Client vision and values


Expected salary:

Location: San Ramon, CA

Job date: Thu, 22 Sep 2022 04:26:30 GMT




Location