Job Description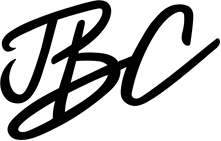 Job title: Temporary Technical Designer

Company: JBC


Job description: Posted September 21, 2022
#193923
Job Title: Temporary Technical Designer
Location: Hybrid
FT Hours
ASAP – TBD
$45 – $60/hr
Position Overview
The Technical Design position is responsible and accountable for fitting garments and ensuring the brand's standard for fit is set for suppliers to be compliant to the design intent of each style. The garments that they fit with Design are new fits only- while anniversary fits are executed through the offshore offices Technical Design Team. They are accountable for ensuring all tools are created, maintained, and distributed to enable a "Closer to Needle Point" strategy. The Product Technician needs strong communication and organizational skills- as well as a heightened attention to detail.
They own processing PP Approvals assigned to them by the Sr. Tech Designer ensuring construction standards are met globally.
This position also owns digital product development, see bullet points under roles and responsibilities.
Both Technical Design and Senior Technical Design report into the Tech Design Manager.
Essential Duties & Responsibilities
· The Tech Designer is responsible for creating an accurate global communication tree every season and distributing it to all Business Partners to ensure everyone is aligned on who should be receiving style information for a seasonal hand off meeting- to facilitate tech pack creation offshore. They ensure Product Management has this this necessary information.
· In this position the NY Tech Designer ensures all tools (labelling combo kits, fold manuals, block body spreadsheets, etc.…) are created and distributed in a timely fashion to compliment tech pack creations being done offshore according to calendar.
· The Technical Designer receives all proto garments and fit samples prepared for review / fitting by the offshore Tech Designer. They do not re-measure everything, rather they provide feedback (partnering with) to the offshore Technical Design and/or Supplier if something is not measured correctly- as duplicative work needs to be avoided. This is also recapped through robust seasonal hindsight meetings with the offshore Technical Design Team. Result needs to be true partnership with the offshore Technical Design Team.
· All prototype garments are reviewed with Design for details and fit (if needed) when received through partnership with the NY Tech Designer. This role is responsible for ensuring all fit comments are entered PLM with product pictures.
· All fit samples are fit with Design for design details and fit when received. As with prototype garments, comments are entered PLM. Tech Design is responsible and accountable for driving a "closer to needle point" strategy and challenging if something needs to be fit in NY because it is block driven or a repeat fit. Empower the offshore technical design team.
· Drive the supplier calibration and certification process for supplier driven fit approvals- this is done by partnership with the Sr. Director of Closer to Needle Point.
· Ensure the offshore technical design team and the quality assurance team has all the tools they need to approve pre-production samples and/or 3D images.
· This position requires the addition of detail into design sketches as needed via the use of Adobe Illustrator.
· The NY Technical Designer is responsible for ensuring all grade rules are correct in the system to produce actual product that is to compliance.
· The NY Technical Designer is responsible and accountable for collaboration with the offshore tech design team to ensure the correct points of measure are used in the tech packs creating one universal global way of working.
· The NY Tech Designer also partners accordingly with the off-shore Technical Designer to help with tech pack creation each season. This might include updated tools as needs come up or simply working on the tech packs.
· This position is responsible and accountable to attend virtual fittings when needed. This role partners with a global team, and therefor fittings will be held across teams from different offices/times globally. Expectations are to partner with leadership to develop a flexible work life balance while still driving closure to each style seasonally.
· Responsible for ensuring all tracking reports are completed on time and accurately to enable leadership to aggregate totals as needed.
· With regards to digital product creation (DPC), the NY Tech Design Department is moving towards complete ownership of digital asset creation for each style via the receiving and stitching up of .dxf files. Calendar years FY 21′ and FY 22′ will be spent training to reach full ownership of DPC files. Expectations will include:
o Requesting .dxf files and ensuring they are ready to be stitched up in BrowzWear.
o Receiving and reviewing / confirming .dxf files.
o Stitching up digital asset from .dxf files.
o Coordination with PMT to ensure Design has necessary tools (digital assets) for applying fabric and/or trim + color.
o Tracking supplier capability of DPC and putting into work DPC + overseeing compliance to Vendor Quality Standards (VQS).
· This position owns confirming all styles are made to RL standards globally through the approval of Pre-Production Standards (PPS). Please note: different teams are responsible, but NY Tech is accountable and this is done by robust tech packs and updated tools such as construction standards.
· E- mail, phone and video conference communication with NY/HK and other offices globally.
Experience, Skills, and Knowledge
· Degree or Certification in Apparel Manufacturing, Design or equivalent work experience
· 2-5 years in apparel related role

Good verbal and written communication skills
· Strong organizational skills and ability manage competing priorities.

A sense of urgency and attention to detail
Responsible and accountable
Ability to proactively problem solve
Knowledge of 3D programs a must
Illustrator sketching a must
Computer Skills: Gerber, PLM, PDM, Adobe Illustrator, MS Outlook, MS Excel, MS Word


Expected salary: $45 – 60 per hour

Location: New York City, NY

Job date: Fri, 23 Sep 2022 04:28:41 GMT




Location