Job Description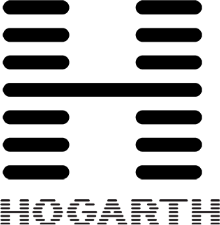 Job title: Part-time Freelance QA Tester – PST Time Zone

Company: Hogarth Worldwide


Job description: Hogarth Worldwide is the world's leading creative content production company. Born to make the best work brilliantly, we combine craft, insight and technology to bring creative work to life for many of the world's most famous brands.
A Hybrid working model
Now offices are fully open we have embraced a hybrid working model, which allows our employees to split their time between the office and other locations, something we hope will provide everyone much more flexibility to their working week. The expectation is that working life at Hogarth will involve working from the office for about 50% of the time for most people. Please speak to the Talent Acquisition team to find out more information.
Part-time Freelance Polish Localisation QA Tester – PST Time Zone
Position Overview:
In this position you will support Retail Globalization team by performing content validation for an array of seasonal marketing campaigns. The validator is responsible to review all business content against test scripts across multiple deliverables before the content publishes to the live environment. In this fast-paced high tech environment projects may fluctuate in scope, thus, ability to stay agile and be a team player is a must.
Ideal candidate will be able to work well under aggressive time constraints and deadline pressure while prioritizing tasks, having laser focus on attention to the details, troubleshooting technical tools independently and quickly adapting to change.
The role is a part-time and freelance engagement where you can work remotely from home. On average, the successful candidates will be working with us around 341 hours a year and the monthly average is 31 hours per month. November and December are the peak season, and we may need you around 50-75 hours per month. It is an on-gong freelance work and you will be part for an exciting seasonal marketing campaign.
Responsibilities:
Interpret test requirements and implement technical instructions required for the content validation
Perform test cases outlined in the test scripts to validate content staged for publication during various phases: staging, pre-live and live environments.
Conduct content validation across multiple platforms: wed, mobile app, etc.
Install and utilize multiple technical tools required for the testing/validation workflow
Identify and reproduce the bugs within the validation test cases
Accurately capture the bugs to create fix tickets while correctly assessing the gravity or importance of each issue
Appropriately escalate inquiries using concise and clear language
Maintain a malfunction log for reporting the bugs
Confirm that debugging is done accurately and update the malfunction log respectively
Learn testing platforms carefully and independently to ensure smooth functioning during testing activity
Required Qualifications/Skills:
Based in US and willing to work in PST time zone
Commitment to flex hours: nights and some weekend hours, if needed, for business-critical campaign validations to support global business.
Ability to navigate through ambiguity independently and make decisions on the spot without having an immediate solution
Ability to manage multiple tasks simultaneously and maintain critical thinking and business acumen under pressure
Self-starter and self-learner able to ramp up quickly in hi tech environment requiring minimal to no supervision
A relentless passion for perfection and a keen eye for detail
Team player with demonstrated ability to step in to help peers when needed
Excellent understanding how to file fix tickets to provide concise and clear instructions required for the engineering team to be able to replicate the bug
Previous experience in a dynamic and fluid environment is a must
Ability to transcribe discovered issues using concise technical language for the engineering team to reproduce the bug
Proven track record of minimal to no supervision during testing activities
Preferred Qualifications/Skills:
Testing experience across multiple platforms: web, mobile apps, etc
Previous experience as a tester/validator in any testing category/field
Experience in interpreting test scripts and implementing technical instructions in real time validation
Proven experience working in a cross-cultural, multi-national organization
Experience working with ticketing and content management systems
Schedule Requirements
Monday to Friday, flexible schedule within business hours required for the project validation
You may be asked to work outside of your core hours due to business need.
This includes weekends and night hours
Must have at least two IOS devises 2016 or newer (MAC, iPad, iPhone7 or greater)
100% work from home
If you are interested in this type of work, please apply with your resume and let us know your hourly rate.
Please also, let us know if you have provided this type of service before, where and when?
#LI-HH1 #LI-Hybrid
Diversity and Inclusion
Hogarth is committed to diversity and inclusion, through our ideas, our people, how we behave and conduct ourselves. Creating a truly inclusive culture at all levels of the organisation that encourages different points of view, making Hogarth not only a better company and place to work but an environment where everyone experiences connection, opportunity and a sense of belonging.
Please contact if you need the job advert or form in another format.
Data
We rely on legitimate interest as a legal basis for processing personal information under the GDPR for purposes of recruitment and applications for employment.
When you click the "Submit Application" button at the bottom of this page, this will send all the information you have added to Hogarth WW. Before you do this, we think it's a good idea to read through our Privacy . This explains what we do with your personal data when you apply for a role with us, and, how you can update the information you have provided us with or how to remove it.


Expected salary:

Location: California

Job date: Thu, 29 Sep 2022 04:18:14 GMT




Location