Job Description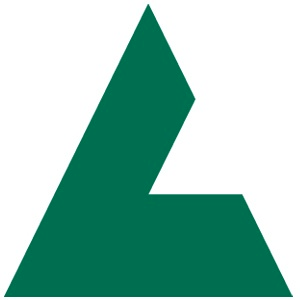 Job title: Executive Coordinator

Company: Bozzuto


Job description: At Bozzuto, it's all about experience. Whether it's the experience you bring, gain or give, we want your journey to be exceptional. Guided by our core values of creativity, concern, passion and the pursuit of perfection, we create inspiring, engaging and vibrant communities.
Why do we do it? Because home is where aspirations are pursued and memories unfold. We believe in the power to impact the lives of the people we touch through the delivery of extraordinary experiences.
Primary Responsibilities:
As an Executive Coordinator to the President and Managing Directors of Bozzuto Management Company, your primary responsibilities include:
Increase the President and Managing Director's efficiency, with the goal of allowing them to increase their focus on customers, organizational development, strategic initiatives and operations.
Assist with monthly reports, RFP's, various proposals, annual business plan, management agreements, and lease and addendum projects for entire portfolio, business plans and ad hoc projects.
Understand, assist, and track the implementation of long-term strategic and business plan initiatives.
Draft, format, and proofread correspondence including company-wide communications, emails and presentations for precision before distribution.
Become well versed on the various support groups within the organization including, client Services, data/analytics, research, strategic business solutions, technology, human resources, talent acquisitions, learning & leadership, and marketing.
Provide administrative and project management support for President and Managing Director's participation in industry associations.
Act as liaison between sites and senior level executives.
Organize, plan and coordinate specialized meetings and events (luncheons, dinners, retreats and banquets) including venue selection or conference rooms scheduling/set-up and break-down and coordinate food/beverages as needed.
Organize and proactively manage Executive calendars maintaining confidentiality and preventing conflicts.
Maintain all files pertaining to properties and corporate matters.
Help to elevate both the internal and external image of Bozzuto.
Communicate professionally and show diplomacy when interacting with staff and clients at all levels (within the corporate office and customers) both on the phone and in person.
This position may include the management of others.
Create, audit and manage executive's expense reports.
Make travel arrangements.
Special projects as requested.
Help Bozzuto to grow and prosper
What You Bring to Us:
Bachelor's Degree preferred
Creativity, helpful/friendly personality, customer service focused, and supportive of all members of the organization
Possession of outstanding organization skills is essential.
Expert abilities in MS Office (Word, Excel, PowerPoint, Outlook, One Note)
Must have excellent written and verbal communication skills.
Ability to edit/proofread for grammar and content.
Capable of setting priorities and complete multiple tasks simultaneously.
Professional presentation required at all times.
What We Bring You:
At the core of our business is the talent on our teams, and we are committed to taking care of the teams so they can deliver great experiences to our residents. In addition to an award-winning culture and amazing work spaces, Bozzuto offers a wide range of programs to support the overall health of you and your family. Our benefits take into consideration everything from career development, retirement, family matters and health and wellness. Working on our team and in this position, you can expect:
Competitive Compensation. Salary range: $85,000—$85,000
Health & Wellness Benefits. We offer coverage for medical, dental, and vision, including access to the best doctors at an affordable price.
Paid Leave. We provide 20 days of paid time off plus holidays.
Retirement Planning. We offer a 401k program with a company match.
Tuition Reimbursement. Plus many other programs to support career development and growth.
Bozzuto is proudly an Equal Opportunity Employer EOE/M/F/D/V.


Expected salary:

Location: Greenbelt, MD

Job date: Sat, 17 Sep 2022 04:26:50 GMT




Location