Job Description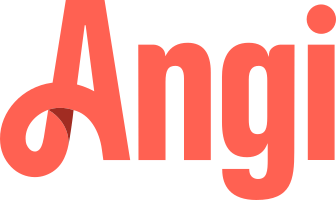 Job title: Accounts Receivable Specialist – Temporary

Company: Angi


Job description: Angi® is transforming the home services industry, creating an environment for homeowners, service professionals and employees to feel right at "home." For most home maintenance needs, our platform makes it easier than ever to find a qualified service professional for indoor and outdoor jobs, home renovations (or anything in between!). We are on a mission to become the home for everything home by helping small businesses thrive and providing solutions to financing and booking home jobs with just a few clicks.
Over the last 25 years we have opened our doors to a network of over 200K service professionals and helped over 150 million homeowners love where they live. We believe home is the most important place on earth and are embarking on a journey to redefine how people care for their homes. Angi is an amazing place to build your dream career, join us-we cannot wait to welcome you home!
About the role
Angi is looking for a Temporary Accounts Receivable Specialist. The Temporary Accounts Receivable Specialist will be responsible for daily AR submittals, weekly reports for their perspective market, management of the Accounts Receivable Email box, refunds and other special projects and ad-hoc administrative duties.
This position will be remote and require candidates to work up to 40 hours per week. The hourly rate for this role ranges between $18-$20/hour.
What you'll do:
Execute daily payment adjustments
Accurately and efficiently review accounts
Manage charge backs
Handle contact Internal Departments and Service Professionals regarding billing inquiries
Support other internal teams with billing questions
Manage the AR email box on a daily basis
Perform other duties as requested by supervisors
Participate in team and company meetings as required
Who you are:
Minimum high school diploma or equivalent required; Associates/Bachelors in Accounting/Business degree a plus
Data processing experience required
Proficiency on Microsoft Office Excel
Ability to work independently and meet assigned deadlines
Strong organization & prioritization skills
Capable of communicating effectively with customers and management
We value diversity
We know that the best ideas come from teams where diverse points of view uncover new solutions to hard problems. We welcome and value individuals who bring diverse life experiences, educational backgrounds, cultures, and work experiences.
#LI-Remote

#BI-Remote


Expected salary: $18 – 20 per hour

Location: Kansas City, MO

Job date: Wed, 21 Sep 2022 04:12:26 GMT




Location