Job Description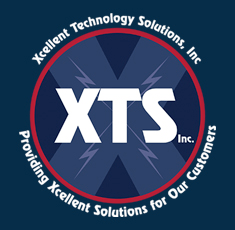 Job title: (REMOTE) Containerization Engineer

Company: Xcellent Technology Solutions


Job description: Job description
If you are a containerization guru looking for REMOTE and flexible work and LOVE TO CODE, we have an opportunity for you to be creative and "put your stamp" on a brand-new initiative supporting the United States on an important goal to reduce foreign reliance of critical geological resources.
ABOUT THE POSITION: XTS supports the United States Geological Survey (USGS) with the objective of making geospatial information readily available for the public and requires a containerization guru to harden and enhance the CI/CD pipeline for Lidar processing and rendering for the Earth Mapping Resources Initiative (Earth MRI). The candidate must have containerization and CI/CD experience. The Containerization Engineer will serve as the primary point of contact for this task – translating the customer's wants into actionable results.
ABOUT THE PROJECT: USGS' Earth MRI has a goal to improve our knowledge of the geological framework in the US and to identify areas that may have potential to contain undiscovered critical mineral resources. Enhancement of our domestic mineral supply will decrease the Nation's reliance on foreign sources of minerals that are fundamental to our security and economy. The candidate would work with the 3D elevation team supporting the United States National Map with providing the first-ever national baseline of consistent high-res topographic elevation data – both bare earth and 3D point clouds.
OUR BENEFITS: In addition to offering our top-notch benefits package (Health, Dental, Vision, 401K, PTO, etc.), we believe in the professional growth of our employees. As an AWS public partner, we can assist you in becoming AWS-certified in a variety of specialties, to include AWS cloud practitioner. We also offer Udemy courses so that you can continue your passion for life-long learning!
REQUIRED:
Bachelor's degree in Science and/or Technology and 4+ years of related experience
Must have experience with containerization (Kubernetes and Docker)
Must be CI/CD proficient
Must have DevOps experience
Must have knowledge/experience with GIT / GitHub
Must be a US Citizen or Lawful Permanent Resident for at least 3 years (This position requires the candidate to receive and maintain a favorable adjudicated Public Trust Investigation)
DESIRED:
AWS experience
Cloud experience
Proficiency with Linux
Knowledge and/or experience with open/closed-source GIS, ESRI, and/or GDAL tools
Salary $95,000/year
Powered by JazzHR


Expected salary: $95000 per year

Location: Denver, CO

Job date: Tue, 20 Sep 2022 04:14:56 GMT




Location