Job Description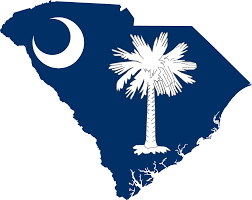 Job title: Registered Nurse I (Maternal Children Health, Immunizations)

Company: State of South Carolina


Job description: Job Responsibilities
Careers at DHEC:

Work that makes a difference!

Pursuing Excellence, Inspiring Innovation, Promoting Teamwork, and Embracing Service Under the general supervision of the Registered Nurse II-Lead, the Register Nurse I will provide, culturally competent nursing services, patient education, and counseling for individuals in public health clinics or homes. This position will provide nursing care for Immunization, Maternal Children Health (MCH), Postpartum Newborn Health Visits ( PPNBHV), Lead, Metabolic, Congenital Syphilis), clinics. Services will be granted using quality customer service under the agency's policies and procedures, current standing medical orders, and patient specific medical orders.
Additional duties will include:
– Utilize the Nursing Process in MCH/Immunization clinics, assess health of clients to develop or revise care plans.
– Implement care plans to include appropriate interventions, education,and counseling based on identified needs; administer medication and treatments according to standing medical orders, and initiating follow up on referrals when indicated.
– Promote wellness through activities directed toward prevention and reduction of risk factors, early detection of disease and control and management of identified health problems.
– Provide newborn postpartum home visits for infants and mothers.
– Provide coordination and/or tracking of high risk clients.
– Promote and support the development of programs, policies, and services that provide interventions that improve the health status of populations.
This position will be headquartered at the Rock Hill County Health Department and serve the Chester and York County Health Departments.
Minimum and Additional Requirements
State Minimum Requirements: Licensure as a registered nurse by the South Carolina Board of Nursing. Some positions require a valid driver's license and/or certification in Basic Life Support. Graduation from an accredited school of nursing.
Institutions of Higher Learning must be recognized by the Council for Higher Education Accreditation. Applicants indicating college credit or degree(s) on the application may upload an unofficial copy of the transcript as an attachment to the application. Please note that the agency will require an official, certified copy of the transcript or diploma prior to hiring.
Agency Additional Requirements: Associate degree or diploma in Nursing and current licensure as a Registered Nurse by the State Board of Nursing for South Carolina or a compact state.
Preferred Qualifications
An Associate Degree in Nursing from an accredited school of nursing; be licensed in the State of South Carolina or a compact state.
Additional Comments
Driving Record: If this position requires the applicant to possess a valid driver's license to operate a state vehicle or personal vehicle, any applicant being considered in the final stages of selection for the position will be required to provide a certified copy of a 10-year driving record.
Equal Employment: SC DHEC is an equal employment opportunity/affirmative action employing agency. We are committed to a diverse workforce. SC DHEC does not discriminate on the basis of race, color, religion, sex (including pregnancy), national origin, age (40 or older), disability or genetic information.
Reasonable Accommodation: Applicants needing an accommodation for medical reasons or a sincerely held religious belief may submit a request for an accommodation. A reasonable accommodation may be granted if it doesn't impose an undue hardship or pose a direct threat to the health and safety of others.
Immunization Requirements:
All new employees who are healthcare providers will be required to provide documentation of immunity or be immunized against measles, mumps, rubella, pertussis, varicella, and Hepatitis B prior to beginning employment.
Our Public Health Workforce Protection Policy requires healthcare staff with job-specific exposure risk to be fully vaccinated or alternatively, tested for COVID-19 on a weekly basis.


Expected salary: $50470 – 53404 per year

Location: York County, SC

Job date: Wed, 21 Sep 2022 04:15:34 GMT




Location