Job Description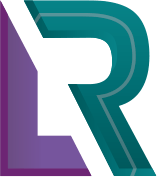 Job title: Amazon Account Manager – E-Commerce

Company: L&R Distributors


Job description: Company Overview
L&R Distributors is a leading e-commerce company leveraging leading technology solutions to empower Brands to win in the U.S. marketplace eco-system with a complete and cost-effective logistics, fulfillment, marketing, and sales solution. L&R Distributors sells both direct-to-consumer and through its partner websites, including Amazon, Amazon.com, & eBay amongst others. L&R Distributors serves as a "launchpad" for emerging brands by giving a select amount of lesser-known brands access to the L&R Distributors e-commerce platform and consumer base. This enables brands to focus on product research and development, while L&R Distributors strategically sets competitive price points and builds a connection between the consumer and the brand.
Position: Amazon Account Manager – E-Commerce
Salary: 75,000 to 85,000 (Dependent on Qualifications and Experience)
Essential Duties & Responsibilities:
Conduct market research to determine the potential of products and services
Scheduling and launching Amazon promotions such as coupon codes, vendor-powered coupons, giveaways, and lightning deals via Seller Central
Identifying and completing the correct Plan of Action template based on the situation encountered on Amazon (e.g Restricted Item, Blocked, Inauthentic, etc.)
Restricting products on our Amazon Seller Central per Performance Notifications
Opening cases, escalating, and rectifying issues that are product-related on Amazon
Perform analysis of market strengths, weaknesses, opportunities and threats
Translate complex data into simple graphs and text
Compile and present data for other departments
Key Priorities:
Overseeing Business Performance: Lead annual and quarterly business planning and performance tracking for the Amazon Marketplace.
Process Improvement: Drive automation and process improvement initiatives for the management and compliance of our Amazon Marketplace account.
Account Health: Focus on all metrics relevant to Account Health & deep dive on issues impacting business performance and implement corrective actions.
Relationship Management: Develop a strong and trusting relationship with our Amazon partners and work with them to implement growth initiatives and solve roadblocks.
Business Growth: Serve as a strategic consultant/account manager – accountable for driving business growth via JBPs with key CPGs & DNBs to ensure success on Amazon.
Reporting & Analytics: Guide the Analytics team in developing reporting for key stakeholders, allowing us to track Amazon KPIs and focus on Account Health & Revenue metrics.
Working Cross-Functionally: Collaborate with eCommerce leadership, IT, Finance, Supply Chain, and Warehouse team members.
Sharing Learnings & Documenting Processes: Create best practices to share with teams cross-functionally and document all internal processes related to the Amazon marketplace.
Preferred Qualifications:
4+ years of Amazon experience including experience with FBA, Small & Light, and other 3P programs.
Strong competency in Seller Central account management including new item setup, reporting, analysis, and administration.
Familiarity with Amazon policies and tools.
Self-starter, analytical thinker, motivated, collaborative & highly accountable.
Strong organizational skills including prioritizing, scheduling, time management, and meeting deadlines.
Strong negotiation and interpersonal skills.
Detail and results-oriented with a sense of urgency.
Education:
Undergraduate degree required (or work experience equivalent)
Certifications a plus (e.g. Google Analytics)
Location & Schedule:
Prefer NYC-based candidates (offices are located at 88 34th Street in Brooklyn (Industry City)
Hybrid role between the office and home scheduling
Open to remote for candidates (skill & experience dependent)
#LRC
Powered by JazzHR


Expected salary: $75000 – 85000 per year

Location: Brooklyn, NY

Job date: Wed, 23 Nov 2022 05:01:49 GMT




Location