Job Description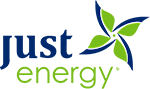 Job title: Business Analyst, Change Management – Remote Canada

Company: Just Energy


Job description: Job Title: Business Analyst, Change Management

Location: Remote Canada (Mississauga, ON)
Just Energy is proud to be named the Houston Chronicle's Best Electricity Company

voted by the community!
Just Energy is a retail energy provider specializing in electricity and natural gas commodities and bringing energy efficient solutions and renewable energy options to customers. Currently operating in the United States and Canada, Just Energy serves residential and commercial customers. Just Energy is the parent company of Amigo Energy, Filter Group Inc., Hudson Energy, Interactive Energy Group, Tara Energy and Terrapass. Visit www.justenergy.com to learn more.
Job Summary:

The role is responsible for change management functions within our North American markets. The successful candidate will have a blend of highly analytical skills, proficiency in systems with a view to full automation and soft skills to work with business partners. Cross functionally, the position works with the Sales, Sales Operations, Pricing, Regulatory, Legal, Customer Service, and Operations teams to coordinate and ensure projects are executed successfully and utilize analytics to solve complex business issues from strategy to execution.
This role is highly visible across the company and will require a driven leader to work in a fast paced and dynamic environment.
Responsibilities:
Lead or participate in projects such as technology upgrades, system migrations, and business process improvement initiatives.
Collaborate with Customer Service, Sales, Sales Operations, Pricing, Regulatory, Legal, IT, and Operations teams to support activities such as new products and sales initiatives, process automation, operational efficiencies, etc.;
Create business requirement documents and process flows and obtain stakeholders approval.
Perform user acceptance testing, implementation, and post monitoring activities;
Perform various ad-hoc reporting, research, and analysis duties to support day-to-day operational and strategic management decisions;
Perform in-depth quantitative analysis leading to actionable recommendations to the leadership team;
Develop detailed approach to solve complex projects with varying degrees of direction from the planning phase to completion with special focus on creating options to address unexpected situations, managing dependencies, and creating the conditions for project acceptance by business teams;
Clearly and concisely report results to diverse audiences, including executive management.
Identify opportunities within the team and across Operations to optimize, enhance or improve
Design and lead L&D to ensure project are implemented as planned
Keep the managers and all key stakeholders abreast with the project statuses
Comfortable to present projects to executives (CEO, COO, etc.)
Perform other duties and tasks as assigned
Requirements:
Self-starter with the ability to take a project and think through the possibilities and details to create a strategy for analysis and resolution with little direction;
Attention to detail and accuracy and commitment to meet deadlines;
Demonstrated excellence in disciplined execution, delivering expected results on time and on budget;
Results-oriented with the ability to quantify performance, express the business case for change, and effectively lead people through the change;
Strong communication skills with the ability to deliver clear and concise messages (both written and oral);
Experience in managing medium to large scale projects independently
Experience in managing cross-functional projects;
Collaborative and committed to team success;
Adaptable, able to quickly move into new situations and build relationships.
Years of Experience:
2-4 years of experience in a business analysis or change management role.
Education:
Bachelor's Degree in business administration, Computer Science, MIS or related field from an accredited college or university.
Advanced degree is a plus
PMP certification is a plus
Technology Requirements:
Advanced knowledge of Microsoft Excel – pivot tables, VLOOKUP, macros, etc.
Proficiency with SQL, Visio, and PowerPoint.
Benefits:
Just Energy offers a robust benefits plan for staff members, as well as Employee Assistance Programs that offer a wealth of tools and resources to enrich the employee experience. The company also provides a number of cost-free, self-development courses for those that wish to build on their skills and competencies. In addition, a variety of awards offer another opportunity to recognize and reward employees.
We offer:
Competitive compensation
Performance based bonuses
Comprehensive benefits package from day 1 of employment
Employee Deferred Profit Sharing Plan (DPSP)
Work from home (WFH) Model *During pandemic
Health and wellbeing tools and resources and more…
Just Energy and its subsidiaries are an equal opportunity employer. We are committed to building a workforce that reflects the communities we serve and to promote a diverse, anti-racist, inclusive, accessible, merit-based, respectful and equitable workplace. We invite all interested individuals to apply.

#LI-SS1


Expected salary:

Location: Mississauga, ON – Houston, TX

Job date: Thu, 22 Sep 2022 04:24:17 GMT




Location