Job Description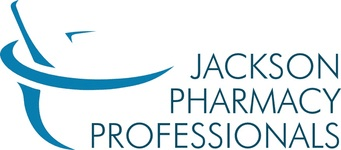 Job title: Managed Care Service Lead – Pharmacy

Company: Jackson Pharmacy


Job description: Jackson Pharmacy Professionals is currently hiring for a full-time Provider Service Lead. This is an on-site role with WFH flexibility. This is a great opportunity for an experienced Pharmacy Technician to grow in a unique role in pharmacy. Our ideal candidate will have 1-2+ years of experience in managed care, insurance, PBM, or Medicaid experience. Candidates with an approachable and professional communication style are encouraged to apply!
Position Summary: The position will be responsible for building and maintaining relationships with current Managed Care Organizations contracted with the Ohio Department of Medicaid.
They will support communication among the group with the pharmacy benefit manager (PBM).
Position Details:
Full-time, 40hrs/week
Monday-Friday, day-shift opportunity!
Permanent position
Position Requirements:
Bachelor's degree in Business Management, Insurance, Healthcare, or related field preferred or equivalent work experience
1-2 years of managed care, insurance, or pharmacy benefit management experience preferred
Pharmacy experience preferred
Medicaid experience preferred
1-2 years' management experience preferred
If this sounds like something you would be interested in, please submit an application ASAP! We're conducting interviews now!
EEO Statement

Jackson Healthcare and its family of companies are an EEO/AA Employer. All qualified applicants will receive consideration for employment without regard to race, color, religion, sexual orientation, gender, gender identity and expression, national origin, age, disability or protected veteran status. We celebrate diversity and are committed to creating an inclusive environment for all of our associates.

Salary commensurate with experience.


Expected salary: $50000 – 70000 per year

Location: Dublin, OH

Job date: Wed, 21 Sep 2022 04:18:18 GMT




Location