Job Description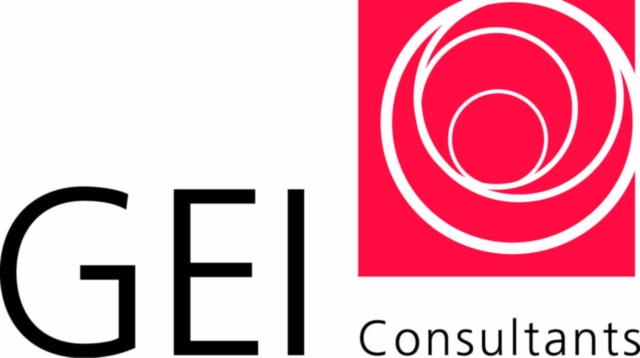 Job title: Staff Geotechnical Engineer

Company: GEI Consultants


Job description: Hello. We are GEI.
Some of the world s most pressing problems – from climate change to sustainable development, to critical infrastructure and the future of our energy supply – need our brightest and diverse minds working together to create safer, more resilient communities for tomorrow.
We are technical experts, collaborators, and entrepreneurs who draw from diverse backgrounds to solve our clients most complex challenges.
With more than 40 offices across North America, we offer a range of engineering, science, and technical consulting services. Our range of expertise, project types, and culture make us the choice for top talent in the AEC industry.
Employee-owned. Employee-focused.
As a 100% employee-owned company, our employees support our flat leadership structure, have a say in how our business operates and benefit from our financial success. We are committed to employee growth with career development opportunities, competitive total rewards, a well-being program, flexible work arrangements and more. Our company culture is driven by our 4 Cs – we are Client-Centered, Curious, Collaborative, and Community Minded – which support our focus on sustainability, safety, diversity, equity and inclusion. Get to know us better by visiting GEI s career site .
Your role at GEI.
Job Description
GEI s Oakland, CA office is seeking a motivated civil engineer with advanced education to assist with complex and challenging projects at locations in Northern California and throughout the United States. The GEI Oakland engineering practice provides services on a wide range of projects including levees, dams and dam appurtenances, instrumentation, excavation support systems, building and bridge foundations, floodwalls, tunnels, and ground treatment. Entry level engineers plan, observe and document field explorations and construction activities, perform and review analyses and design calculations, and assist in the preparation of technical correspondence, including reports, letters, and design memos.
Job Flexibility
GEI is instituting a hybrid workplace environment, which allows workers to choose from a range of options allowing a combination of work from home and in the office. This can range from a telecommuting option (work from home), work in the office a minimum of 2-days a week, or work in the office a minimum of 3-days a week. This allows for a forward-looking flexible work environment in our office of the future.
Essential Responsibilities & Duties
Support senior staff on a variety of engineering projects focused on geotechnical instrumentation, geotechnical investigations, design support for other heavy civil/geotechnical projects, reinforced concrete structure design, design implementation and document preparation.
Support the evaluation and design efforts as part of a team by performing geotechnical engineering modeling, analysis, and design calculations.
Prepare design and construction drawings and specifications using computer aided design and drafting equipment.
Prepare written documentation, including technical memos, reports, and construction specifications.
Prepare cost estimates, schedules and construction documents, monitor construction activities in the field.
Work out of office on field assignments up to 50% of the time. Potential work on out of area temporary assignments is expected with project durations of up to 2-3 weeks at a time.
Assisting with proposals and business development activities.
Minimum Qualifications
B.S. in Civil Engineering. M.S. in Civil Engineering preferred but not required.
EIT Certification strongly preferred but not required.
Background in geotechnical engineering, including a fundamental knowledge of principles of geotechnical engineering and earthquake engineering.
Self-motivated with ability to work independently and collaboratively as a team member.
Proficient with MS Office, AutoCAD, AutoCAD Civil 3D, and GeoStudio. GIS experience strongly preferred.
Willing to perform field work as required.
Must have a valid driver's license and be willing to work in the field as needed.
Benefits
Market-Competitive Compensation
Comprehensive Benefits Program, including Medical, Dental, Vision and More
Continuing Education Assistance and Tuition Reimbursement
Professional Development and Opportunities for Advancement
Paid Holidays and Paid Time Off
Rewards and Recognition
GEI-Funded Profit Sharing and 401(k)
And More…
Physical Job Requirements
Sedentary
Light
X
Medium
Other
Activity Level Throughout Workday
Physical Activity Requirements
Occasional
(0-35% of day)
Frequent
(33-66% of day)
Continuous
(67-100% of day)
Not Applicable
Sitting
4-6 hrs
Standing
2 hrs
Walking
2 hrs
Climbing
30 min
Lifting (floor to waist level) (in pounds)
20 lbs
Lifting (waist level and above) (in pounds)
20 lbs
Carrying objects
X
Push/pull
X
Twisting
X
Bending
10 min
Reaching forward
10 min
Reaching overhead
10 min
Squat/kneel/crawl
10 min
Wrist position deviation
X
Pinching/fine motor skills
X
Keyboard use/repetitive motion
4-6 hrs
Taste or smell (taste=never)
X
Talk or hear
X
Accurate 20/40
Very Accurate 20/20
Not Applicable
Near Vision
X
Far Vision
X
Yes
No
Not Applicable
Color Vision (ability to identify and distinguish colors)
X
Sensory Requirements
Minimal
Moderate
Accurate
Not Applicable
Depth perception
X
Hearing
X
Environmental Requirements
Occupational Exposure Risk Potential
Reasonably Anticipated
Not Anticipated
Blood borne pathogens
X
Chemical
X
Airborne communicable diseases
X
Extreme temperatures X
Radiation
X
Uneven surfaces or elevations X
Extreme noise levels
X
Dust/particular matter
X
Other (exposure risk):
Usual workday hours:
8
X
10
12
Other work hours
GEI is an AA/equal opportunity employer, including disabled and veterans.


Expected salary:

Location: Oakland, CA

Job date: Tue, 22 Nov 2022 05:01:58 GMT




Location