Job Description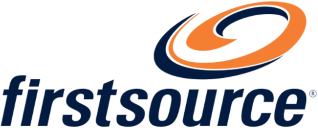 Job title: Remote Customer Service Representative

Company: Firstsource Solutions


Job description: REMOTE WORK FROM HOME Healthcare Inbound Call Center Representatives
Projected Production Schedules: 9:30am – 6:00pm EST (can change due to business needs)
Firstsource Solutions is a leading provider of customized Business Process Management (BPM) services. Firstsource specialises in helping customers stay ahead of the curve through transformational solutions in order to reimagine business processes and deliver increased efficiency, deeper insights and superior outcomes.
We are trusted brand custodians and long-term partners to 100+ leading brands with presence in the US, UK, Philippines and India. Our 'rightshore' delivery model offers solutions covering complete customer lifecycle across Healthcare, Telecommunications & Media and Banking, Financial Services & Insurance verticals.
Our clientele includes Fortune 500 and FTSE 100 companies.
As healthcare professionals, we guide our clients through their healthcare environment ensuring they have access to the best resources available to them.
Job Overview:
Our Agents earn $14 per hour
Agents in production (after successfully completing training & nesting) are eligible to earn a $1 per hour differential (agent must have a minimum of 78 hours worked in the pay period), bi-weekly attendance incentives & monthly KPI incentives
Call Service Representatives provides new and existing members and providers with the best possible service in relation to billing, claims, enrollment, benefits, suggestions and complaints.
Key Roles and Responsibilities:
Handling a high volume of inbound calls for Healthcare Member and Provider inquiries
Maintain awareness of the way performance and actions affect members.
Web camera visibility
Schedule Flexibility
Key Performance Indicators:
Inquiry Accuracy and Completeness
Productivity
Call Resolution
Overall Satisfaction
Call Handle Time
Qualifications
Qualification & Experience:
Customer service experience
Healthcare experience
Call Center experience
Data entry experience
Must have a private workstation to perform your work
Must have Internet to include a router with Ethernet jack for connectivity to PC
Know How
Ability to navigate multiple computer screens
Ability to answer Healthcare Member and Provider inquiries and type information into the computer system simultaneously
Must be reliable and punctual
Work effectively in a team environment
Work independently without constant supervision
Positive professional attitude
Detail-oriented
Computer literate
Strong reading comprehension and writing skills
Problem-solving skills.


Expected salary: $14 per hour

Location: USA

Job date: Tue, 20 Sep 2022 04:09:50 GMT




Location