Job Description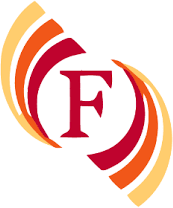 Job title: Personal Care Assistant (PCA)

Company: First Priority Home Care


Job description: Job summary:
The PCA is a non-skilled worker that may possess a certificate of training either formally (i.e., Certified Nurse Assistant (CNA) or in-house formal training; competency and assessment by an experienced RN, licensed by the state of South Carolina or an experienced LPN, with at least 3 years of experience). The training and supervisory will be under the direction of an RN. There will be subsequent supervisory assessments of PCA services 30 days after initiation of services; then at least every 90 days thereafter, one of which the PCA must be present in the home.
Primary Functions of Job:
To service elderly and/or disabled adults and children. Under no circumstances will any type skilled medical service be performed by a PCA.
Essential job functions:
Support for activities of daily living
*eating
*bathing (bed bath, bench shower, sink/sponge bath)
*personal grooming including dressing
*personal hygiene
*provide necessary skincare
*meal planning and preparation
*assisting clients in and out of bed
*repositioning clients as necessary
*assisting with ambulation
*toileting and maintaining continence
Home Support
*cleaning
*laundry
*shopping
*home safety
*errands
The PCA will also monitor the client's condition. The PCA is able to carry out the type of monitoring that would be done by a family member (i.e., apparent changes in condition). The PCA is not responsible for giving a client medication; however, the PCA is able to remind the client of times and hand the medicine container to the client.
Minimum requirements
The PCA must meet the following minimum qualifications:
*High School diploma or GED equivalent
*Able to read, write and communicate effectively with the client and supervisor
*Able to use the Care Call IVR system
*Capable of assisting with activities of daily living
*capable of following a care plan with minimal supervision
*Have valid driver's license/reliable means of transportation.
*At least 18 years of age
*Passed competency testing or successfully completed a competency training and evaluation program performed by an RN or LPN prior to providing services
*Other training, as required by SCDHHS and/or Medicaid Scope of Services for Personal Care II and HASCI Attendant Care, SCDDSN, and Veterans Affairs.
Abilities required:
Must be fully ambulatory and physically capable of assisting with the activities of daily living, as outline above.
Disclaimer
The above statements are intended to describe the general nature and level of work being performed by people assigned to this classification. They are not to be construed as an exhaustive list of all responsibilities, duties, and skills required of personnel so classified. All personnel may be required to perform duties outside of their normal responsibilities from time to time, as needed.


Expected salary:

Location: Simpsonville, SC

Job date: Tue, 22 Nov 2022 05:01:58 GMT




Location