Job Description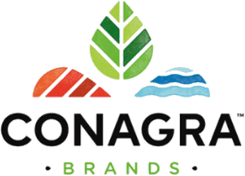 Job title: Associate Financial Analyst

Company: Conagra Brands


Job description: Job Summary
Performs analyses and reporting for assigned financial area under general supervision. Assists in other financial research projects and analysis of business operations. May perform business partnering, analytics, AOP & Strat Plan, monthly forecasting, Metrics & Scorecard, and/or Period close. Minimum 1 year of related experience.
Position Responsibilities
Serve as a business partner for specified function on accounting and finance related questions. This will involve the ability to assess business needs, resolve risks and opportunities in a timely manner, and clear communication of issues/business results.
Participate in the preparation and compilation of the annual operating plan (AOP) and strategic plan for assigned component of the P&L and related balance sheet accounts.
Update the monthly forecast for assigned function based on business changes. Actively communicate changes to business partners by providing specific, actionable and forward-looking commentary on the various changes as well as guidance on potential risk.
Participate in month-end/quarter-end close activities to ensure completion of assigned tasks, including identification and resolution of unusual items and issues in a timely manner.
Provide comprehensive financial analysis and models for various requests depending on the assigned function (product development, customer analysis, competitive analysis, pricing, etc.).
Responsible for project work that will rotate and cut across several different financial disciplines including, but not limited to FP&A, new product development, manufacturing investments, and in-market investments.
Lead the development of metrics, scorecards and reporting for assigned function.
Evaluate and deliver periodic metrics, scorecards and reports
Provide FP&A support as needed
Participate in various finance wide-projects, projects will vary depending on business needs
Position Qualifications
Bachelor's or Master's degree in Accounting or Finance required
1-3 years of professional general business and financial experience
Ability to self-motivate in a fast paced environment, ability to deal with ambiguity, change and a dynamic business environment.
Background and experience in P&L management, along with knowledge of financial systems and general accounting concepts.
Ability to develop strong relationships and partnerships with internal customers peers and effectively manages those relationships.
Ability to effectively working across multiple departments to complete a project or resolve an organizational challenge.
Proficiency in MS Office applications (Word, Excel, PowerPoint, etc).
Experience with SAP or other software tools a plus.
Experience thinking critically, including leveraging analytics, benchmarking, and insights to generate meaningful strategies and solutions.
#LI-GS1
#LI-Onsite
#LI-Associate
Our Benefits:
We care about your total well-being and will support you with the following, subject to your location and role:
Health: Medical, dental and vision insurance, company-paid life, accident and disability insurance
Wealth: great pay, incentive opportunity, matching 401(k) and stock purchase plan
Growth: online courses, virtual and classroom development experiences
Balance: paid-time off, parental leave, flexible work-schedules (subject to your location and role)
Our Company:
Conagra Brands is one of North America's leading branded food companies. We have a rich heritage of making great food, and a team that's passionate about innovation and growth. Conagra offers choices for every occasion through iconic brands, such as Birds Eye®, Marie Callender's®, Banquet®, Healthy Choice®, Slim Jim®, Reddi-wip®, and Vlasic®, and emerging brands, including Angie's® BOOMCHICKAPOP®, Duke's®, Earth Balance®, Gardein®, and Frontera®.
We pride ourselves on having the most impactful, energized and inclusive culture in the food industry. For more information, visit .
Conagra Brands is an equal opportunity employer and considers qualified applicants for employment without regard to sex, race, color, religion, ethnic or national origin, gender, sexual orientation, gender identity or expression, age, pregnancy, leave status, disability, veteran status, genetic information and/or any other characteristic or status protected by national, federal, state or local law. ​


Expected salary:

Location: Oakdale, CA

Job date: Sat, 17 Sep 2022 04:29:59 GMT




Location