Job Description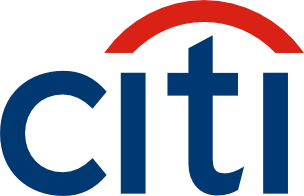 Job title: Business Intelligence Engineering Lead Analyst

Company: Citigroup


Job description: The CTI Enterprise Analytical Services organization is actively recruiting for an Engineering Lead Analyst, with a solid understanding and extensive hands-on experience in Linux, Shell Scripting, Ansible, system administration, Business Intelligence products administration. The candidate must have experience with complex applications, architectures, and technologies that integrate with the complex data ecosystems. The individual will contribute to the architecture, Engineering, and deliver the best in class services as part of the Business Intelligence Services offerings for Citi. The candidate must have experience using these toolsets in the development of data and analytics products and application from proof of concept to production delivery.
Responsibilities:
As part of Enterprise Analytics Services Organization, Engineer Business Intelligence and Analytical products.
Engineering responsibilities will include but not limited to understanding the product architecture, perform POC, interactions with vendors, configure security model etc.
Understand the complete technology stack of the product and best way to implement that at Citi.
Automate product installation and configuration for rapid deployments.
Understand the Citi process for product Engineering and implement the process.
Collaborate with cross-functional engineering teams to build a portfolio of capabilities for recommendation and use in analytical product development across Citi lines of businesses.
As subject matter experts in Business Intelligence and Analytics, provide L3/L4 support and guidance to respective applications.
Publish best practices, configuration recommendations, design patterns, deployment and security architecture to internal customers.
Qualifications:

6+ years of experience with Business Intelligence or ETL tool developer or administrator.
6+ years of Linux, Shell scripting experience.
Knowledge of Hadoop ecosystem with experience in Hive, MapReduce, Impala and Arcadia etc. is a plus.
Knowledge of Java or any programming language is a plus.
Significant experience in Ansible is a plus.
Good interpersonal skills with excellent communication skills – written and spoken English.
Able to interact with client projects in cross-functional teams.
Good team player interested in sharing knowledge and cross-training other team members and shows interest in learning new technologies and products.
6-10 years of relevant experience in an Engineering role
Experience working in Financial Services or a large complex and/or global environment
Consistently demonstrates clear and concise written and verbal communication
Comprehensive knowledge of design metrics, analytics tools, benchmarking activities and related reporting to identify best practices
Demonstrated analytic/diagnostic skills
Ability to work in a matrix environment and partner with virtual teams
Ability to work independently, multi-task, and take ownership of various parts of a project or initiative
Ability to work under pressure and manage to tight deadlines or unexpected changes in expectations or requirements
Proven track record of operational process change and improvement
Good team player interested in sharing knowledge and cross-training other team members and shows interest in learning new technologies and products.
Self-starter who works with minimal supervision. Ability to work in a team of diverse skills and geographies. Ability to create documents of high quality. Ability to work in a matrixed environment and follow.
Education:
Bachelor's degree/University degree or equivalent experience
Job Family Group: Technology
Job Family: Systems & Engineering
Time Type: Full time
Citi is an equal opportunity and affirmative action employer.
Qualified applicants will receive consideration without regard to their race, color, religion, sex, sexual orientation, gender identity, national origin, disability, or status as a protected veteran.
Citigroup Inc. and its subsidiaries ("Citi") invite all qualified interested applicants to apply for career opportunities. If you are a person with a disability and need a reasonable accommodation to use our search tools and/or apply for a career opportunity review .
View the " " poster. View the .
View the .
View the
Effective November 1, 2021, Citi requires that all successful applicants for positions located in the United States or Puerto Rico be fully vaccinated against COVID-19 as a condition of employment and provide proof of such vaccination prior to commencement of employment.


Expected salary:

Location: Tampa, FL

Job date: Mon, 19 Sep 2022 04:25:23 GMT




Location