Job Description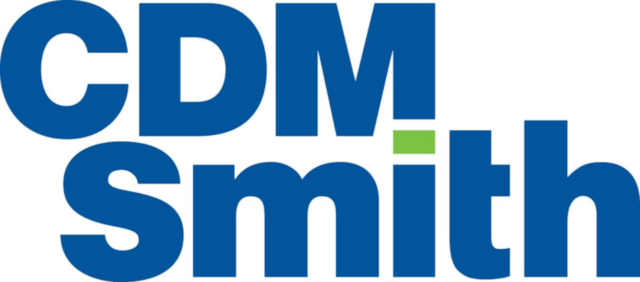 Job title: Intermediate Project Controls Specialist (Remote Options)

Company: CDM Smith


Job description: Requisition ID
32116BR
Business Unit
COR
Job Description
CDM Smith is seeking an Intermediate Project Controls Specialist. Under limited guidance, supports the project delivery team by developing basic to moderately complex cost and schedule baselines; collects and analyzes monthly cost and schedule progress, identifies and assists in analyzing project variances of basic to moderate complexity; ensures risk reserves are updated and integrated into project financial forecasts; and performs reporting of this information in standard formats to appropriate management. Supports the implementation of financial controls, procedures, systems and forecasting techniques. Follows all safety programs.
The ideal candidate:

Supports compliance with internal procedures such as federal/ government regulations. Gathers project progress information from project manager and project team members to update and monitor projects of basic to moderate complexity. Evaluates and updates data regarding schedule dates, physical percent complete, resource requirements, subcontractor commitments and project accruals. Reviews schedule progress and productivity of resources. Develops time-phased project cost and resource forecasts; validates project costs; updates requirements as required. Monitors progress of project deliverables and actual expenditures versus forecasts. Performs performance reporting using Earned Value Management. Conducts financial analysis including variance, risk and profit/loss analyses, etc. Performs non-routine analyses and prepares non-routine financial reports. Documents and assesses the impact of project changes on cost/schedule baselines.
For projects of basic to moderate complexity, develops and documents project planning considerations and objectives, scope and milestones to incorporate into the schedule. Develops, maintains, and analyzes integrated critical path schedules for medium to large segments of major projects and/or portfolio of basic to moderate complex projects in accordance with contract specifications. Evaluates and raises project early warning signals to project manager. Evaluates and recommends resource realignments to maintain project execution.
Generates and analyzes earned value reports for projects of basic to moderate complexity and discusses any observations with supervisor and the project manager. Evaluates project execution and impact of developing trends using prescribed methodologies to determine if project is proceeding within available resources and budget. Prepares client and internal status reports to communicate cost status and documents trends.
Uses appropriate document management protocols to manage the storage and retrieval of project documentation.
Performs other duties as required.
Group
COR
Employment Type
Regular
Minimum Qualifications

Bachelor's degree.
3 years of related experience.
Equivalent additional directly related experience will be considered in lieu of a degree.
Domestic and/or international travel may be required. The frequency of travel is contingent on specific duties, responsibilities, and the essential functions of the position, which may vary depending on workload and project demands.
Why CDM Smith?
Join Us! CDM Smith – where amazing career journeys unfold.
Imagine a place committed to offering an unmatched employee experience. Where you work on projects that are meaningful to you. Where you play an active part in shaping your career journey. Where your co-workers are invested in you and your success. Where you are encouraged and supported to do your very best and given the tools and resources to do so. Where it's a priority that the company takes good care of you and your family.
Our employees are the heart of our company. As an employer of choice, our goal is to provide a challenging, progressive and inclusive work environment which fosters personal leadership, career growth and development for every employee. We value passionate individuals who challenge the norm, deliver world-class solutions and bring diverse perspectives. Join our team, and together we will make a difference and change the world.
Agency Disclaimer
All vendors must have a signed CDM Smith Placement Agreement from the CDM Smith Recruitment Center Manager to receive payment for your placement. Verbal or written commitments from any other member of the CDM Smith staff will not be considered binding terms. All unsolicited resumes sent to CDM Smith and any resume submitted to any employee outside of CDM Smith Recruiting Center Team (RCT) will be considered property of CDM Smith. CDM Smith will not be held liable to pay a placement fee.
Amount of Travel Required
10%
Assignment Category
Fulltime-Regular
Visa Sponsorship Available
No – We will not support sponsorship, i.e. H-1B or TN Visas for this position
Skills and Abilities

Solid knowledge of project management methodology including budget development, project planning, control and assurance methodologies, and finance and accounting concepts and practices.
Demonstrates proficient knowledge of project goals, drivers, strategies, risks and opportunities as well as an understanding of project finance, accounting or business administration.
Demonstrates a working knowledge of Enterprise Project Portfolio Management suite of tools (Primavera).
Knowledge of Project Performance tools (i.e., EcoSys).

Possesses strong teamwork and collaboration skills and an ability to work well in fast paced environments requiring daily shifting of priorities.
Excellent written and oral communication skills.
U.S. Vaccine Status
CDM Smith Inc. and its divisions and subsidiaries (hereafter collectively referred to as "CDM Smith") are committed to your health and safety. CDM Smith and its employees adhere to all applicable government and client COVID-19 requirements.


Expected salary:

Location: USA

Job date: Thu, 22 Sep 2022 04:15:42 GMT




Location