Job Description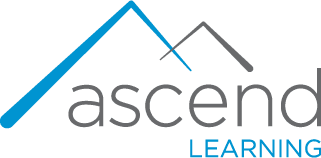 Job title: Project Manager

Company: Ascend Learning


Job description: Description :
Ascend Learning is a national leader in data driven, online educational solutions for learners, educators and employers in high-growth, licensure-driven professions spanning healthcare, fitness and wellness, skilled trades, insurance and financial services. We are passionate about accelerating learning while impacting job readiness, employment success and employee retention with the belief that our work changes lives.
Our culture is intentionally results-driven and selfless with a relentless focus on our customers. We believe in trust, transparency, freedom and responsibility with a commitment to meritocracy, inclusion and diversity of thought. Continual investment in our over 1400 employees is also a core principal realized through ongoing professional development and providing opportunities to grow, develop and lead. Ascend Learning is headquartered in Burlington, MA with additional office locations and remote workers in cities across the U.S. and in the U.K.
The National Academy of Sports Medicine (NASM), a division of Ascend Learning, is the global leader in health and fitness professional education and certification. NASM's unique approach to health & fitness through their proprietary Optimum Performance Training® model (OPT), as well as unique approach to education, has established it as the best-in-class provider of education, certification, exercise programming content, and advanced credentials to this fast-growing market and industry. The company is the market leader in the personal training vertical with its NASM Certified Personal Trainer (CPT) certification and is positioned for market share growth and expansion opportunities in other verticals.
Position Summary:
The PM supports multiple project teams and project management activities. This role collaborates with the project management leadership, multiple departments within NASM, and is responsible for supporting the project management office in implementing the strategic vision and execution of project management activities. The role will work on multiple and simultaneous projects in a fast-paced and constantly evolving team environment.
This is a hybrid role reporting to the Gilbert, AZ office.
Responsibilities:
Maintain and monitor project plans, project schedules, budgets, and expenditures.
Organize, attend, and participate in stakeholder meetings.
Document and follow up on important actions and decisions from meetings.
Prepare for and facilitate meetings where appropriate and distribute minutes to all project team members.
Provide administrative support as needed.
Undertake project tasks as required.
Ensure projects adhere to management frameworks.
Maintain all project-related documentation, including but not limited to contracts, invoices, and payment records.
Prepare and review project proposals, progress reports, memos, meeting minutes and emails; and direct to other staff appropriately.
Ensure all necessary processes and materials are current and properly stored.
Ensure project deadlines are met.
Education & Experience:
Bachelor's degree or professional certificate in a relevant field (PMP preferred)
2-4 years previous experience in project management
Skills & Abilities:
Strong attention to detail and track record of delivering high quality work
Exemplary verbal, phone, and written communication skills
Excellent research, problem solving, organizational and analytical skills
Ability to adapt quickly to change and deliver results in ambiguous environments under tight deadlines
Experience working across a complex organizational matrix
Ability to thrive in a fast-paced environment and handle multiple tasks simultaneously
Strong project management skills
Ability to work independently with minimal direction
Ability to work collaboratively with all levels of the organization, including staff, business stakeholders, and executive leadership
Strong collaboration. influencing, negotiation, and conflict resolution skills
Career-minded, driven, and entrepreneurial individual who can work effectively along and within a team environment
Accountable, decisive, and proactive
Project management software expertise
Competency in Microsoft applications
Other Requirements (Travel, Shifts, Physical Demands, etc.):
Occasional travel is required
This position requires that the employee be fully vaccinated against COVID-19, unless an exemption has been granted by Ascend Learning for a religious, health-related or other legally-mandated reason, which will be considered on a case-by-case basis in accordance with applicable law. Individuals are considered "fully vaccinated" (1) two weeks after their second dose in a 2-dose series (such as Pfizer or Moderna vaccines); or (2) two weeks after a single-does vaccine (such as Johnson & Johnson's Janssen vaccine). Ascend Learning's current policy also requires that individuals visiting our offices be fully vaccinated against COVID-19. In line with our commitment to the safety and wellbeing of our employees, if we choose to interview you and you are fully vaccinated, we may invite you to interview in our office. If you are not fully vaccinated and we choose to interview you, we will arrange for a virtual interview.
Ascend Learning, LLC is proud to be an equal opportunity employer (M/F/Vets/Disabled). No agency or search firm submissions will be accepted. Applications for U.S. based positions with Ascend Learning, LLC must be legally authorized to work in the United States and verification of employment eligibility will be required at the time of hire.
#LI-JD1


Expected salary:

Location: Gilbert, AZ

Job date: Thu, 22 Sep 2022 04:23:05 GMT




Location