Job Description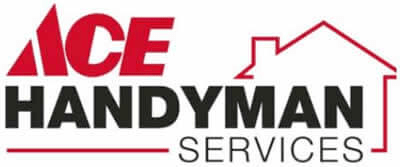 Job title: Craftsman

Company: Ace Handyman Services


Job description: Craftsman – Ace Handyman Services – East Gwinnett needs your expertise! We are one of the top-rated handyman, repair, and remodeling companies in Gwinnett County. Since 1998, Ace Handyman Services have provided homes and businesses throughout the country with quality craftsmanship for all of their repair, maintenance, and remodeling projects – both large and small – inside and outside. We are currently seeking highly motivated professional Craftsmen with skills in multiple trades.
If you are looking for a W2 position that allows you the flexibility of an independent job, look no further! We find and schedule the jobs for you, and you provide the quality craftsmanship and customer service that our clients have come to expect from us. You will work out of your home on your choice of a full time or part-time basis, using your own truck or van to travel to job sites which include areas such as Snellville, Loganville, Dacula, Lawrenceville and as far north as Braselton as well as other nearby surrounded areas.
Your potential income can range from $42,000 to $60,000, per year, and we also provide benefits and performance bonuses. If this sounds like the kind of position you've been looking for, and if you meet our qualifications, we want to hear from you. Contact us today!
Here is just some of what we have to offer:
Gas card
401K
Vacation
Performance bonuses
Vehicle and tool allowance
Cell phone reimbursement
Company credit card
Flexible scheduling
Advancement and growth opportunities
Regular pay reviews
Consistent year-round work
Plus more!
Job Requirements
We are looking for Craftsmen with a strong work ethic, a professional appearance and demeanor, and a good overall knowledge of all trades—from Carpentry, Tiling, Painting, and Drywalling to light Plumbing and Electrical. You must also display excellent customer service skills, including solid communication and interpersonal abilities, and the ability to interact in a positive way with a wide variety of different types of clients, as well as fellow employees, management, and office personnel.
Specific qualifications for the role include:
Successful prior track record as a Craftsman
Ability to perform minor electrical and plumbing
Own standard set of tools to perform most or all of the above trades
Own truck or van
Current and valid driver's license
Residence within 15 miles of the city of Snellville
Excellent troubleshooting, analytical, and problem-solving skills
Strong documentation and invoicing skills
Professional appearance and demeanor
Ability to pass a background check and drug screen
Take control of your schedule, your earnings and your career!
Apply now!


Expected salary: $23 – 28 per hour

Location: Snellville, GA

Job date: Sun, 18 Sep 2022 04:32:00 GMT




Location